Factory price safety device SRIBS SAJ40-1.2A for Alimak construction passenger hoist
Product Detail
Quality guarantee
Product Tags
Sribs Saj40-1.2 Safety Device of Gjj Passenger Building Lifts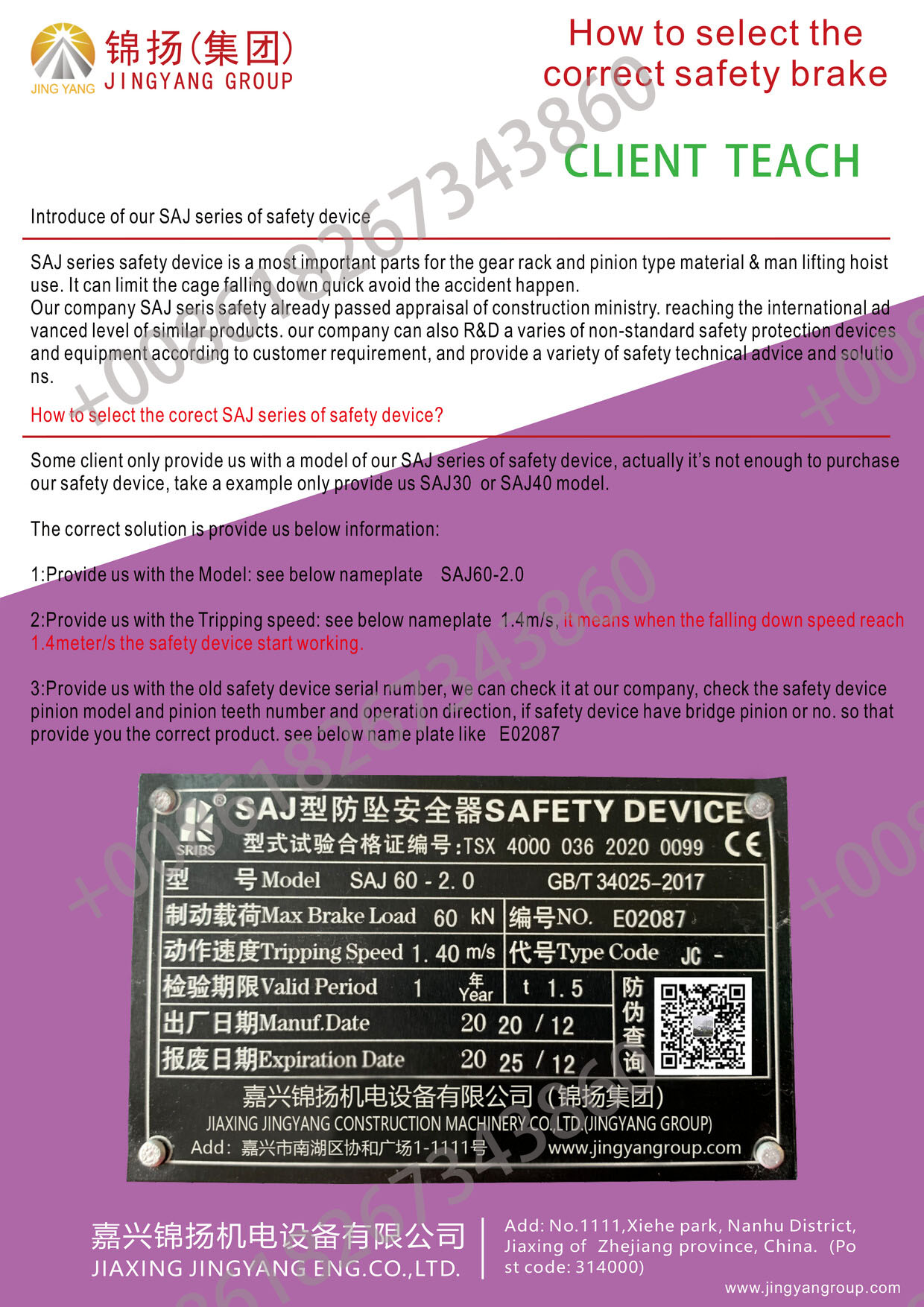 Application occasions:
SAJ serials pinion and cone progressive safety devices are used in wire rope hoist ,hydraulic
hoist and rack and pinion hoist. The following introduces the applications of all kinds of series of safety device :
SAJ02-1.2 and SAJ08-1.2 safety device mainly used in small rack and pinion hoist ,such as wind power tower hoist ;
SAJ30-0.5is used in ultra-low speed of hoist ,such as lifting platforms;Customers can choose the type of safety devices
according to hoist rated lifting speed and load.Tripping Speed of safety devices is no more than 0.4m/s of the hoist's rated speed.
The production of this product conforms to EN12159, EN12158, EN1495, GB26557-2011, and JG121-2000.
---
Previous:
Anti Falling Safety Device Saj40-1.2A factory price safety device SRIBS SAJ40-1.2A for Alimak construction passenger hoist
Next:
GJJ-lean-hoist
---
We guaranee our product all origional GJJ high quality item, no fake item supply.